Technology and Innovation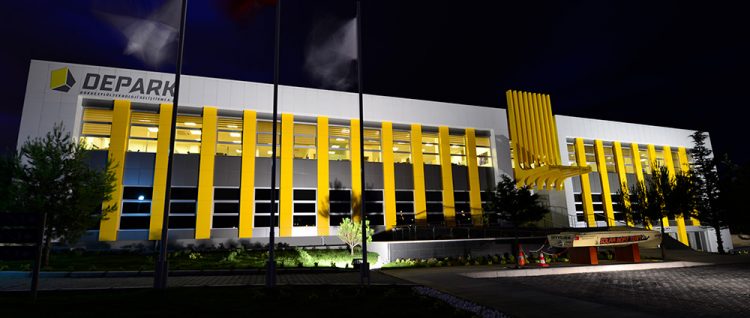 DEU is  home to Dokuz EylUl Technology Development Zone (DEPARK) and Dokuz EylUl Technology Transfer Office (DETTO) which was established in 2014. An interface umbrella organization in DEU while keeping touch with all departments, DETTO is in the intersection of DEU, DEPARK and lndustry/Society. DETTO aims to create awareness, support, and coordination. Main tasks are supporting research activities and projects done in university or/and with industry collaboration, managing university-industry relations, managing intellectual property rights process and creating and keeping alive an entrepreneurship eco-system. Besides, DETTO Project Management Unit is highly motivated to establish partnerships and organize international mobility projects through EU grants, especially through H2020 and Erasmus+.
Since 2013 the Technology Transfer Office of DEU (DETTO) operates with the motto of "from idea to the market" and assists our students, researchers and the representatives of industry. DETTO is the center of innovation not only in the city of Izmir but also nationwide by collaborating with national scientific institution. DETTO is center of research and development which accelerates and multiplies knowledge and transfers novelty.  The aim is to sustain industry-university collaboration, to provide resources and infrastructure to the university for research-development, entrepreneurship and commercialisation of ideas.
Bambu Acceleration and Pre-Incubation Center aims at providing assistance to enterpreneurs starting from ideas, to realization of these ideas into projects and business models by providing mentorship, counselling and training. Its field of operation ranged from nano technology to internet of things, wearable technologies and smart cities.
DEPARK creates, accelerates and develops an ecosystem for entrepreneur candidates in the fields of Material Technologies, Technical Textiles, IoT as well as the fields of Environment and Energy, Health, Business Administration, Informatics, Transportation and other similar fields, which constitute the basic scope of Dokuz Eylul University's R&I strategies.
As an Infrastructure Service Provider, DEPARK presents advantages and exemptions that are provided by offices and laws to the companies it hosts; moreover it contributes to service needs of companies and other ecosystem shareholders for their R&D (Research and Development) and Innovation-Based Researches together with the support of a group of specialists, who are employed in Dokuz Eylul University Technology Transfer Office (DETTO).
Due to Technology Developmental Regions Performance Index Studies of Ministry of Science, Industry and Technology, DEPARK got the:
FIRST PLACE in year 2014

SECOND PLACE in year 2015 among Technoparks (1-5 years); and

Seventh place in year 2014

Eighth place in year 2015 among other participants in overall Turkey.
DEPARK is providing service in two different locations: DEU Tinaztepe Campus (DEPARK Tinaztepe Technopark – TGB 1) and DEU İnciralti Health Campus (DEPARK Health Technopark – TGB 2)
TGB-1 Tinaztepe
We are offering service and incubation services to more than 60 Companies and Incubations on a total field of 17413 m2 in Dokuz Eylul University's Tinaztepe Campus, which also includes BAMBU Accelerator and Pre-Incubation Centre. Sectoral allocation of R&D and Innovation Studies is as follows:
IoT, Software, Informatics,

Automobile Technologies,

Environment and Energy Technologies,

Textile Technologies

Logistics and Transportation Technologies

Machines and Automation

Nanotechnology
TGB-2 Balçova
We are offering service to more than 60 Companies and Incubations on a total field of 10487 m2 in Dokuz Eylul University's Balcova Campus, which also includes Incubation Centre. Sectoral allocation of R&D and Innovation Studies are as follow:
Medical Devices
TURKEY's FIRST HEALTH THEMED TECHNOPARK-DEPARK
Multidisciplinary Study Culture and Strong Background in the field of Medicine and Engineering in Dokuz Eylul University

DEU Faculty of Medicine and relevant Institutes, Integrated Research Infrastructures such as Bioİzmir and iBG Izmir that support innovation process

Creation of an Accelerator Infrastructure together with Bioİzmir and İBG by means of product development processes

Occupational Supplementary Academic Programs – Advanced Biomedicals Industrial Doctorate Program

Presence of other university research infrastructures within the Region; and the potential for collaboration

National and International Collaborations

Efforts to create Accumulative Activity Fields within the region

İzmir Development Agency – assignation of Health theme as the primary field during Developmental Plan

Support of Public Organizations – Ministry of Health Izmir Region Northern Union of Hospitals – Bayraklı Integrated Health Campus

Industrial potential in Health sector
Dokuz Eylul University – Health Innovation Campus
DEPARK A.Ş. TGB -2 – R&D (Research and Development) Office Spaces assigned for Health related activities

DEU Faculty of Medicine, Faculty of Nursing, Faculty of Health Sciences

Institutes

Institute for Health Sciences

Oncology Institute

İzmir International Biomedicine and Genome Institute (İBG)

High Schools and Vocational High Schools

Health Services MYO (Vocational High School)

Physical Treatment and Rehabilitation High school

Sport Sciences and Technologies High School

Bioİzmir Accelerator for Health Technologies

There is a Research – Application Hospital with 1150 Beds
Bioİzmir Health Technologies Developer & Accelerator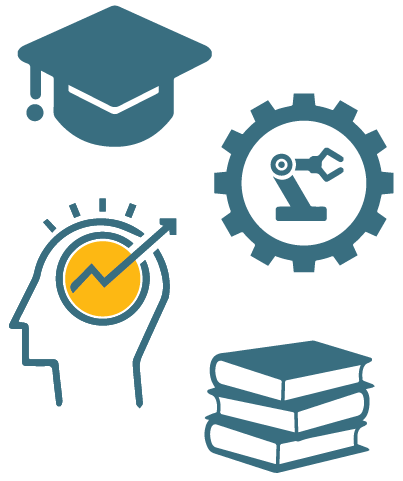 Bioİzmir is located right at the heart of a fully integrated technopark, research centres, laboratories and academic education areas. Therefore, a company who wishes to create medicines can perform its studies from pilot production to phase studies without needing to venture outside. The need for academic support and trained researchers can also be satisfied in the same campus.
The "Creation of Infrastructure for Development of Biotechnologic Medicines, Pilot Production with Good Manufacturing Practices and Quality Control Analyses with Good Laboratory Practices" Project with a budget of TRY 20.500.000, which is supported by the Ministry of Development in scope of the research infrastructure support program, can also run in parallel with Bioİzmir project.
Project Subject:
İzmir Health Technologies Development and Accelerator (Bioİzmir) Project aims to make İzmir a gateway for all essential elements of the "laboratory bench to patient bed" chain in health services, putting this philosophy into action with the concept of "one-stop-shop" to create an effect of "facilitation", "acceleration", "development", "coherence" and "collaboration" for both the industry and the academia in all phases from the idea to the product and market in the medical field.
BAMBU Pre-incubation Centre and Accelerator Program
BAMBU Incubation Centre in the TGB-1 Area DEPARK Alfa Building located in Dokuz Eylul University Tinaztepe Campus provides multiple runs of "Accelerator Programs" thought the year for the pre-incubation services required by aspiring entrepreneurs to commercialize their ideas.
For more information: https://bambu.depark.com
DETTO-Technology Transfer Office Coordination Centre and Services
Dokuz Eylül Technology Transfer Office (DETTO) services can be used through DEPARK. These services are provided in five main groups. Shortly, these include promotion, project development, intellectual and industrial property rights patenting and entrepreneurship services as well as consulting services regarding collaboration between universities and the industry. DEPARK provides an ecosystem providing the fundamental infrastructure needed for the process of creating qualified technological enterprises from R&D and innovative creative ideas.
DETTO provides its services in scope of TUBITAK 1513 Project under five main units on behalf of Dokuz Eylul University. These units in the project provide services in interaction with each other in the DETTO ecosystem in order to augment knowledge and transform it into technologies and products.
Awareness, Promotion, Information and Education Unit Project Development and University-Industry Collaboration Unit

Intellectual and Industrial Property Rights / Incorporation and

Entrepreneurship Unit
o Pre-incubation and Incubation process
o Incorporation after Incubation Graduation
For more information on DEPARK please visit DEPARK